Hot Oil Boilers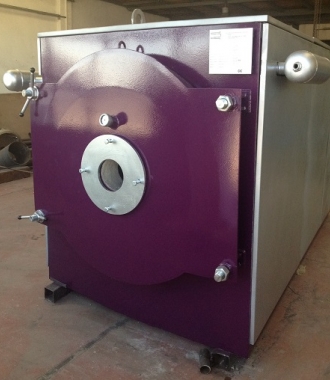 Hot Oil Boilers are used in industries with high temperature requirements. In case of using steam to achieve high temperature, since high pressures are required Hot Oil Boilers are used where the same temperature is obtained at low pressure.
They are designed according to the fuel characteristic for liquid and gaseous fuels. The Hot Oil Boilers that we manufacture are dominated by the nested sipirs.
Although manufacturing standards permit x-ray inspection at a lower level, 100% x-ray inspection is carried out on all our products. Special designs are made for each plant according to the thermal oil properties that the costumer will use and temperatures the process needs.
In Hot Oil Boilers, open or closed expansion tanks are used according to the operating plant and capacity situation. All dangerous conditions that might cause fire and thermal cracking have been abolished with safety switches used, the boiler automation made, the correct pump selection and boiler design.
Material
Tubes are according to EN 10216 – 2.
Shell is according to EN10028-2.
Project and Manufacturing
Hot Oils Boilers are manufactured according to  EN 12952. Nobo controls the every stage of our manufacturing. The control stages are as follows;
Project and strenght calculations control
Material control and stamp
NDT test
Hydrostatic pressure test
Manufacturing control according to approved project
Quality file